BUY APP
REVIEWS

AND

INSTALLS

We will provide high quality services for your APP Promotion, and you definetely get to top with us Just make an order and see awesome results!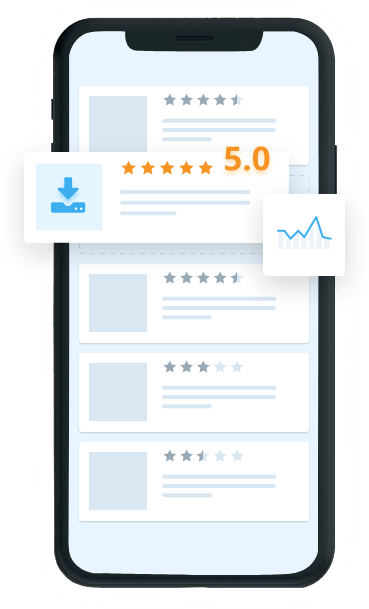 Our Benefits

No Bots, Only Real Users

Unique Services

Fast and Constant Service

Affordable Prices

Safe Payments

Professional Support
Best Sellers
Our best optimized plans for your apps promotion
Make Your App Famous With Reviews-Up.com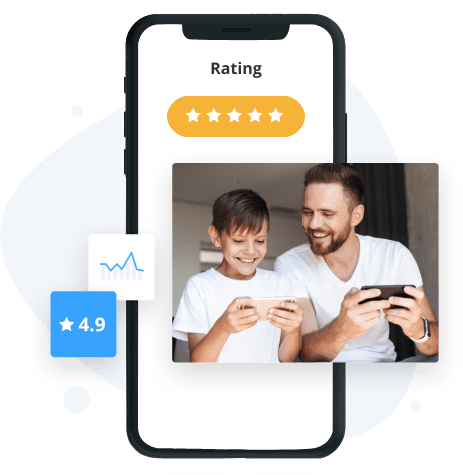 Wish to make your app popular?
Let us tell you how!
Are you an ambitious app developer who is not happy to stay down the list in app stores? Having great opportunities of presenting your app within numerous sites and platforms, you may also feel another great feature of today's app market – competition! While number of apps is growing fast daily, what to do to be noticed?
While amateurs are still religiously believe in "chance" global-size companies are spending great money on promotional strategies and advertising. Have you ever been thinking "why"? Even having recognized brand and thousands of customers you still cannot count on "chance" – you have to work for your success.
We are gladly introducing you our service that will help you reach your promoter's goals easier and faster. We offer best and most effective professional help in promoting your applications, making their ranking higher, creating appealing textual content and involving thousands of real users to provide you with fast mobile app installs and app review service.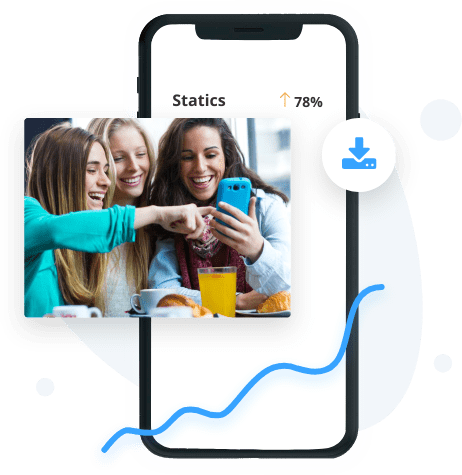 More installs means better ranking, more trustworthy image, more consumers and recognition!
While top list is taken by those applications that are often downloaded and have greater number of installs, which place may a newcomer hope for? While number of installs becomes main priority for your being noticed, why not to make it high?
We offer quick and safe service for your app installs, that means that thousands of real internet users will download your app in the shortest time. Would you agree to miss this chance instead of giving tour app a chance to be notices by its potential consumers?
Potential consumers trust what other users say about your app.
Positive reviews app and five-star rating will make your app more attractive, as about 70% of app store visitors make their decision according to experience, reviews and rates of other users. If you have a couple of reviews only that's not impressive. However, we can introduce you an interesting variant for improving the situation: simply buy app reviews on our site and provide your potential clients with plenty of reasons to purchase your application.
We gather thousands of real users globally who are ready to take part in creating your better image and writing informative, detailed mobile app reviews that are always positive. All the reviews that are provided by our app review submission service are very close to truth. Get app review that is left only after careful study of content of your app. Dealing with our service, you also buy app ratings to make your app shine with all five stars on the top of the list.
What is the Minimum Cost to Buy App Reviews and Ratings?
On our website, you can get 1 iOS review for $3 and 1 Android review for $4. All reviews are written by real users of your app. 5-star ratings are provided as a bonus. So for $3 you can buy 1 positive review and 5-star rating!
A Few Testimonials About Us

Kim Peters
I am very pleased by the quality of your service and the high level of customer support. The team member has helped me a lot by providing some useful recommendations for my first application. I will apply your assistance for my future apps.

Shawn Garcia
Our company is happy to apply help of this review writing service. Such collaboration is lasting for more than two years and we have no complaints at all. Moreover, the level of the presented reviews is always the highest.

Jenny Newman
My app has reached the Top 20 Apps among similar ones and I send my gratitude to Reviews-Up for that. Great service for app promoting and boosting the number of installs. I will recommend this service to every developer who requires such kind of help.

John Wade
Happy to use this service. The Reviews-Up service satisfy all my requirements referring to the reviews and ratings of me application.

Bob Spencer
Decent assistance, on-time delivery of the ready products and the well-written testimonials and feedback. Reviews-Up deserves to be the number one review service.
Buy App Store Reviews to Increase Your App Popularity