How to Launch an App: Practical Guide
Everyone knows launching an application is not easy. As soon as you have your first version ready, the work on the app just starts.
Everything seems like that: the app is released on the stores and here you see results already However, the reality is totally different.
There are over 3 million apps to download on the stores, so that's a real challenge to stand ou from your competitors. If you are lost among others, you have no single chance of success. When the developers think outside the box, i means they reach top downloads number, highest conversion rates, and the best of organic traffic.
You might be surprised, but there are tons of strategies, and most of them are absolutely not as expensive as you imagined. Launching an app without a good mobile marketing strategy is a bad idea. Thinking of a marketing strategy at a later stage is not the best decision, too. The strategies of app launching and mobile marketing are as important as any of the product features. Below you will find a detailed guide to mobile marketing strategy and your first moves in it.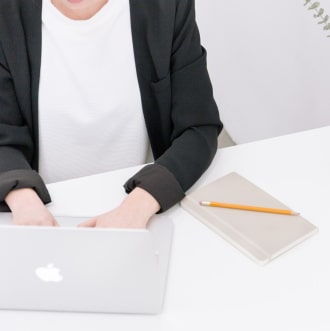 Set up your goals in the implementation phase
Your first step is to define the strategic goals of your app. Later you will have to think of different means of reaching your target audience. Please set up the goals which are realistic, particular, and adequate goals. They should relate to the goals and mission of your business directly. Each of your company's steps should be towards your goals.
Define your plan
As soon as you have set up your goals, start planning. Now you have to do everything to reach the goals you have defined. It's smart to use the best strategies so once your app is launched, you can reach the best results the soonest. Unfortunately, one mag
Ways to increase the number of app downloads once the app is launched
A huge number of your app downloads is your main goal, so we share the best ways to reach it. Keep in mind that each case is different from another, so these are just general rules which can be applied to anyone. The rest of the result depends on analysis of your particular case.
Understand your target audience
How users should find your app and once found, why would they keep using it? According to statistics, people spend about 30 hours per month using an app. Different apps are an integral part of their lives along with different social networks and websites. The Tech Crunch research showed that 53% of Android users find the apps by the search on app stores and 40% of iOS users find the apps on the Apple Store. It means that most users use an organic search.
On that stage, your aim is to understand what exactly drives your TA to search such apps as yours on the stores. That will allow you developing a good marketing mobile strategy.
Choose the right category
As soon as you know your target audience, the best category will be evident for you. If you choose the proper app category, it will allow you reaching any of your goals sooner.
The categories exist for managing apps on the stores. Thanks to the categories users can easily filter their searches according to the app functionalities. It means that choosing the proper category increases the visibility of your app, attracts top-quality traffic, and increases the numbers of conversion.
Definitely, you have already thought about what makes the app appear in the first lines in organic search. There are actually several factors influencing the visibility of your app in the search lines on Apple Store and Google Play stores.
You should work on each of those factors at a time. This will increase the chances of your app to be found. That, respectively, will help increase the number of downloads and organic users. That is called the ASO process; it works the same way as SEO for the websites or content.
ASO defined the most used keywords of users in search for a certain app. So, if you desire your app to be found on the stores, you should pick up the best ASO keywords and do it very carefully.
Choose the best way to attract top-quality traffic
Sure, the more downloads you get, the better. But that's not quite true. The number of downloads is a half of your success. But what if users don't keep your app in their mobile device for more than one day at least? Then what does large downloads number give you? Nothing at all. The aim of your app is to stay in user's devices and be used frequently. And you have to work on it as soon as the app is launched.
It means that you have to conquer the spot on the device of your audience. For that purpose, you have to select those users who will find your app for sure and you should define how they will do it. Getting top-quality traffic is one of the most difficult tasks. Investing in ASO would be the best way to do that, it will help you find your target audience. Implementing that strategy with paid media and make your app present on multiple social networks, including Facebook, Twitter, etc. would be another right decision. The latter ones are a great chance for creating a link between your potential user and your app.
These are the basics of making the launching of your app successful. We hope it was helpful for you. Remember that your app is unique of a kind and different from other apps, so it requires special attention and specific individual strategies. Reviews-Up will provide you with customized analysis and expertise so your app could get the best of results.