Detailed Guide to Organic Traffic: How to Rank Your App on Google Play
Such steps of the developer, as the description of the product, making the product present online, taking into account
the users' reviews, etc. influence a lot organic traffic on Google Play. When new users visit and install your Android
app, they should have lots of trust to it. What can help increase users' trust to your app? It's easy, such factors, as
consolidating the name and brand, sharing content on social networks, different promotional gifts, and bonuses, etc.
will do it. Your task is not only attracting the target audience but also building trustful relations with your target
user. The process of improving organic traffic has lots of perks. More on those perks you can find out below.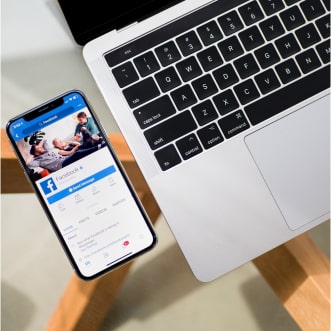 Perks of organic traffic
If your app is new, getting your top-quality visitor would be cost-free for you. The paid user doesn't have too
much interest in your app, unlike the user who installs the apps after an organic search.
Organic traffic is one of the long-term strategies. As soon as your rank increases organically, you can find out
which exactly keywords your target audience uses for searching and, moreover, installing your app. The fact you are
aware of the keywords gives you more control over visibility and rankings of your app on PlayMarket. Thus, it gives
you advantages over your competitors who do not use ASO.
Building organic traffic means having loyal customers. It, in turn, means establishing your brand. When there is
no proper organic traffic, there is almost no chance of having a reliable and extended visibility on the listings on
PlayMarket.
Organic traffic gives an opportunity to get the trust of new users, especially of those who visited your page for
the first time and don't know your brand yet. It means that users rely on your app without any paid means.
Factors influencing rankings, organic visibility, and traffic
Google regards not only ASO but also Google search algorithms, including PlayMarket, that's why links are a very
important ranking factor. Ranking your app higher organically can be reached through building a web of links which lead
the user directly to your app's page.For spying on your competitors and find out, where they get links such a tool, as
"Ahrefs" can be used. It will help you get the same quality from the same or similar sources.
For your page, it's very important to be focused on organic keywords and optimization. This way you can build an organic
traffic at any stage of your app. Establishing good rankings for days or weeks in a row is a very long process and might
take months. However, it is worth it, while nothing can compare to good ranking positions after organic search results.
Having at least one ASO expert and advisor would be a good decision. It will take care of your app and use a perfect ASO
platform for it. It is recommended to choose a platform providing not just high keywords search and ranking options but
much more.
You should avoid stuffing keywords which may affect your rankings for days and even weeks, as a punishment. Keep in
mind, that the best way to understand your target users and make adjustments and improvements is A/B tests. They are
free for Android developers! It's necessary to make an investigation and study wisely your competitors. Pay attention
not only to those whose apps have the same functionality as your app but also to those which apply the same keywords
traffic, as yours.
But that's not all. You should choose at least one competitor having more organic traffic than you and "chase"
everything they do. That's necessary to benchmark in a proper way for your app. That strategy is called re-targeting and
it's very effective, while as soon as a visitoris on your app's page, it shows his/her interest in it even if he or she
didn't do it. A little push is enough for accomplishing it.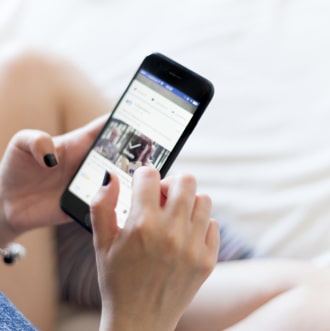 Social media and organic traffic
Remember that Facebook Page containing recent posts on your app is your must-have. It is an integral part of your
organic traffic strategy. The same concerns pages on other social media networks, such as Instagram, Twitter, and
whatever else you choose. Social media networks are full of your potential customers, so it's very important for you to
understand who and where they are. Social networks allow you establishing a stronger connection with potential, current,
or inactive users of your app. You can easily make social network users install or re-install your app.
You also can have a chance to share news about your app, its new launches, features, and any information related to your
app which could be interesting to users. But keep in mind that you can't share only information about your app on your
social media page. You should have a good content plan and follow it daily. You should post any information which could
be interesting and helpful for your readers on the topics related to yours. On your social media pages, you can see
which of the posts and when were the most interesting for users.
So try to improve your content plan as soon as you find it out and post the information with the links to your products
on the days and time when the users show their top activity. Usually, it is on the weekends. Don't forget to alternate
between advertising posts, informative, and, of course, entertaining (different jokes related to your field, etc.).
Also, try to post questionnaires once a week or so to know users' opinion on your product.
Remember that the posts should contain top-quality, interesting, and bright pictures to attract users, as well as
interesting headlines to attract people attention. It is good to use AIDA texts, which would be short but could attract
users' attention and encourage them to make certain actions. Interacting with your target users in social media allows
you engaging them and increasing your chances for organic traffic from different channels.
Reviews
Your product increases in value when it gets positive comments and reviews left by users after their good experience.
Those reviews area great marketing tool. With the help of the keywords, users' opinions are organized in index form of
the search engines. If you insert such words, as "comment", "review", "evaluate", and "opinion" in the fields for people
leaving their feedback, it will help with the in-app optimization for search engines. This will improve your app's
position in search rankings.
Focusing on optimizing reviews and users' opinions inside your app is a great way to get recommendations for your app.
It's recommended to check the UX/UI of your app. Always try inserting tabs for asking the most active users to review
and rate your app on the PlayMarket.But getting reviews is not all yet. You should always reply each review very
attentively. It is a good strategy for installing a closer contact with your users if they are not satisfied with
something. When you reply your users' reviews, it attracts more users to leave reviews on your app and creates a good
base for new organic traffic.
All above-mentioned strategies give you multiple perks, such as trust of your customers. And that is an important factor
for any developer.
Don't hesitate to apply to Reviews-Up experts to assist you with that.