How to Submit Your App Successfully and Avoid App Rejections
When you decide to submit your app you should be aware about at least basic requirements of Apple Review Process if you want to avoid the rejection of your app. The submitting or rejection of your app will have the direct impact on your app's future prospects. So, here are some tips that will help you to pass Apple's review successfully and submit your app without rejections.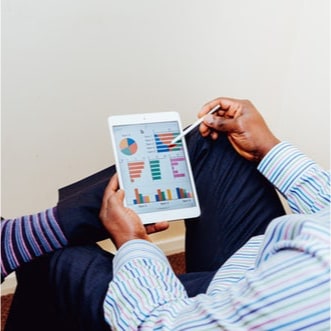 No Bugs and Crashes
Before you send your app for submitting you should be 100 percent sure that all bugs and crashes that were detected during testing have been fixed. Apple provides very strict selective review process. If your app cannot meet such basic requirement as no bugs and crashes, you will definitely receive a rejection. That's why you need to patch your app to avoid any bugs before you decide to submit your app.
Be Creative
One of Apple's requirements is interesting content. It might sound obvious that an app should have attractive content, but many app publishers pay little attention to this aspect. Interesting content increases chances that your app will be downloaded and installed by users. Apple is very strict in this regard and they say that an app should energize users, but not make them fall asleep. So, don't create an ordinary app, make it interesting and attractive to users. Be creative and you can easily pass this step successfully.
Provide Full Information About Your App
You should avoid incomplete information when you submit your app. Provide only real information that will not cause confusion or misunderstanding for reviewers. If they will not understand something about your app or information that you provide will not seem full, you will receive a rejection. So, make sure you have prepared all necessary information about your app before you submit it.
Take Care About Your App Design
If you want to pass submitting, you need to provide simple, but at the same time creative design for your app. Apple pays much attention to apps design, they are very cautious about how the app's presents itself to users. So, you need to satisfy their expectations and provide layout and design which is logical, simple and attractive.
Give Credits
If you have created something, it is your right to use it without any crediting. Nevertheless, if you use something that was invented by some third parties, always give credit to them. It is also better to contact them and discuss this issue to avoid infringements of owner rights. If you meet this requirement, you will not be rejected by Apple.
Rank Your Content Appropriately
It is your responsibility as a developer to warn users if your content includes some sensitive materials. Be sure you include this piece of information before you submit your app for review. In other case, it can be rejected since you have hidden some important details about your app.
Do not Imitate Apple's Design
If your app's design somehow resembles Apple's registered and trademarked design, you should better fix it. Apple is very and very concerned about their propriety rights to its products. So, if your app design is somehow similar to Apple's products you are at risk to be rejected. Differentiate your app design and your app will not be rejected.
Do not Tell About Apple's Competitors
Apple has very strict policy concerning their competitors mentions. Do not tell about Apple's competitors such as Android in your app's description, even if it is really available on Android devices. Apple is very sensitive to such information and they can easily reject your app.
Satisfy Users' Needs
Another important goal of Apple review is to ensure that your app satisfies users' needs and demands. If your app doesn't provide service which can somehow satisfy users' desires, it will be rejected. Make sure your app performs its major purpose – being useful to users.
Summing Up
These tips don't guarantee 100 percent that you will pass Apple review successfully, but we are 100 percent sure that if you missed one of these tips you will definitely receive a rejection. Later, we'll provide more useful tips that will help you to prepare your app for Apple review. However, you should remember that Apple review is only the initial stage of your app promotion. The success of an app hugely depends on its optimization. So, you need to pay a lot of attention to app store optimization as well as to submission for Apple review.